As most of you have found out by now – CBD can be hit or miss depending on the source it comes from, and the quality of materials it was made with. Many folks have found that there are a lot of sellers who are taking advantage of people due to the demand that CBD has driven. That is done through cheap inferior products, or high prices, and a lot of times both.
Many people who need help are hopeful to find a CBD company that sells only good quality and organic products, but that is not always the case. Which leads to disappointment and discouragement when the results of the CBD products fail to meet expectations.
With the resent mass production of hemp worldwide, there has been access to more CBD producing material then recent years. One should think of this as a good thing, because a surplus in material usually leads to lower prices, but what if the mass production of hemp being grown isn't of the highest quality, or ethical growing practices? And what if those products we are using to help our problems, are causing more problems that we are unaware of?
A study published in 2021 by Penn State University concluded that:
'The intrinsic signatures of Cannabis species to bioaccumulate heavy metals (HMs) from the earth's crust are substantially determined by their high tolerance, weedy propensities, phenotypic plasticity, and adaptation in an ecological niche. Although HMs accumulation in cannabis seems to be useful for phytoremediation, it does pose a threat from the consumer-base. Application of agronomic best practices such as the choice of cannabis seed varieties, abiding by the industry standards, and choice farmland can critically mitigate HMs contamination. The choice for farmland should include soil pH, nutrient levels, pesticides, microbial communities especially A. mycorrhizae, and heavy metal content. It would be in the interest of growers to avoid fire outbreaks near their farms since their crops could absorb chemicals from there. At the retail level, growers must disclose information on the soil type based on data from soil conservation services and such transparency should be made available to consumers when requested. Cannabis plants grown for land remediation should not be repurposed for human and animal consumption which might dissuade consumers in the long-term and trigger a slump in the global cannabis trade." 1
Still wondering organic CBD is better than the rest?
With more studies being done, and current merchants armed with misinformation and lack of regulation, which have saturated the market, resulting in confusing or even scary experiences to find honest and quality CBD products and information, people are sometimes left hopeless, or with adverse experiences.
But it doesn't have to be this way, there are a lot of poor-quality CBD products available for sale, but more information is being shared, like these blogs, and more people are advocating for changes in regulations and accountability for those taking advantage of people.
A 2017 study published in JAMA suggests only about 30% of CBD products are labeled accurately. That is unacceptable for a market that is being considered dietary, nutritional, and especially medicinal. Would the same be allowed for vitamins or supplements? The FDA is more involved over the pet food we give our furry friends.
'The Food and Drug Administration (FDA) regulates the manufacture of cat food, dog food, and dog treats or snacks you have in your pantry.'
Also, thanks to huge demand, many sellers decided to reach out for a quick solution that is not going hand in hand with health. That is why you should always strive for organically grown hemp. They are buying cheap hemp to make cheap extracts so they can sell cheaply made products for a large profit. We see this practice done very often, especially when it comes to products made with CBD isolates or CBD distillates.
Below we included what your vetting process should look like.
Is organic CBD oil (or any other) better?
Unlike conventional, organic production is based on the biological balance of the soil-plant-animal-human system.
Therefore, the health of people and the rest of the living world, the agro-ecological system, and natural cycles in nature are preserved.
'The heavy-metal content of cannabis is not regulated; therefore, consumers could unknowingly be exposed to these toxic metals. This is bad news for anyone who uses cannabis but is particularly problematic for cancer patients who use medical marijuana to treat the nausea and pain associated with their treatments.'2
Some Cannabis and Hemp plants have been specifically bred for phytoremediation, the process to clean toxins and heavy metals from soil, water, and air. As a result, someone could easily be introduced to contaminated materials. This is especially more concerning if someone is consuming extracts made from this material, that could be through inhalation, ingestion, or topical absorption. Extracts made from contaminated materials contain compounded amounts of heavy metals and could lead to toxicity poisoning. We have seen this happen to people using 'vape pens' made with extracts from contaminated material.
So, yes, organic production methods should be applied wherever possible. In our professional opinion.
Which is all fine and dandy, if available, but a 100% clean environment is hard to come by in today's polluted world. So knowing your source, and their intentions, are the next best thing.
Organic isn't always organic
People also need to understand that certified organic is not or does not mean the crops are pesticide-free. That is a common misconception.
Farmers created the USDA organic guidelines.
There are certain levels of chemicals, and duration they can be used, while growing 'organic', so some farmers are able to claim organic when it is not. However, there are farmers practicing full organic methods, which is more work, but they understand the importance.
One of the most important aspects of cannabis processing is the end-product – third-party testing. Examples like flushing, trimming and the final processing, and the carrier mixes are almost as important if not more important than the growing process. No chemicals, or toxic materials should be used during these procedures, but some places cut corners, or are inexperienced in these areas so they make damaging mistakes that effect the consumers.
Companies making CBD products know this. But still chose to market products made with poor practices.
Is there an attested way for me to know which CBD products are organic or clean?
Some answers that you can look for on the manufacturers' website are:
1) Where do they source their CBD?
2) Are there steps to keep the CBD product safe from degradation?
3) Do they have all the permits required by the state? (look for details)
4) Are there test results for microbiological, aerobic count, coliforms, enterobacteria, E. Coli count, yeast and mold, pseudomonas, salmonella, Pesticides/carbamates, heavy metals, organophosphates, and a cannabinoid potency test?
The best thing you can do is make sure a product has a certificate of analysis (COA). It shows that the product was tested at an analytical laboratory and should have what the label states.
However, there is a little gray area there. For example, labs are known to alter COAs for customers for "correct" results.
Some companies have COAs, but they're falsified, or the COA is for the isolate used and not the final product.
Besides being toxic, the main ingrained danger comes from having THC in a THC-free product for those trying to avoid that.
1 Bengyella L, Mohammed A, Piyali M, Dobgima F, et al (2021) Global Impact of Non-essential Heavy Metal Contaminants in Industrial Cannabis Bioeconomy https://doi.org/10.21203/rs.3.rs-575683/v1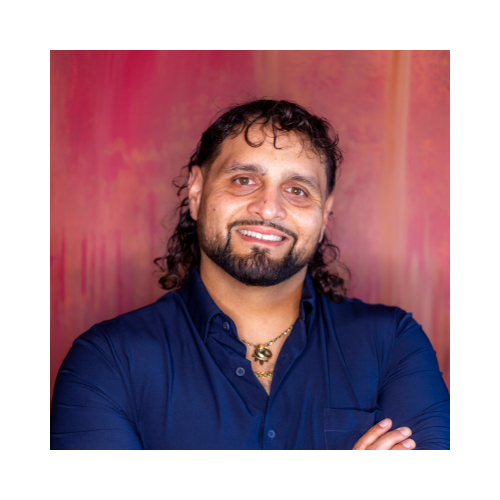 David Yrigoyen is the founder of Natural Healing Care Center, and has been helping introduce people to cannabis and holistic medicine for over 12 years. David is a Cannabis Consultant and Cannabis Specialist at Natural Healing Care Center
[et_pb_wc_related_products _builder_version="4.17.4″ _module_preset="default" global_colors_info="{}"][/et_pb_wc_related_products]
[et_pb_shop type="best_selling" posts_number="4″ _builder_version="4.17.4″ _module_preset="default" global_colors_info="{}"][/et_pb_shop]
Get your Medical Marijuana Card